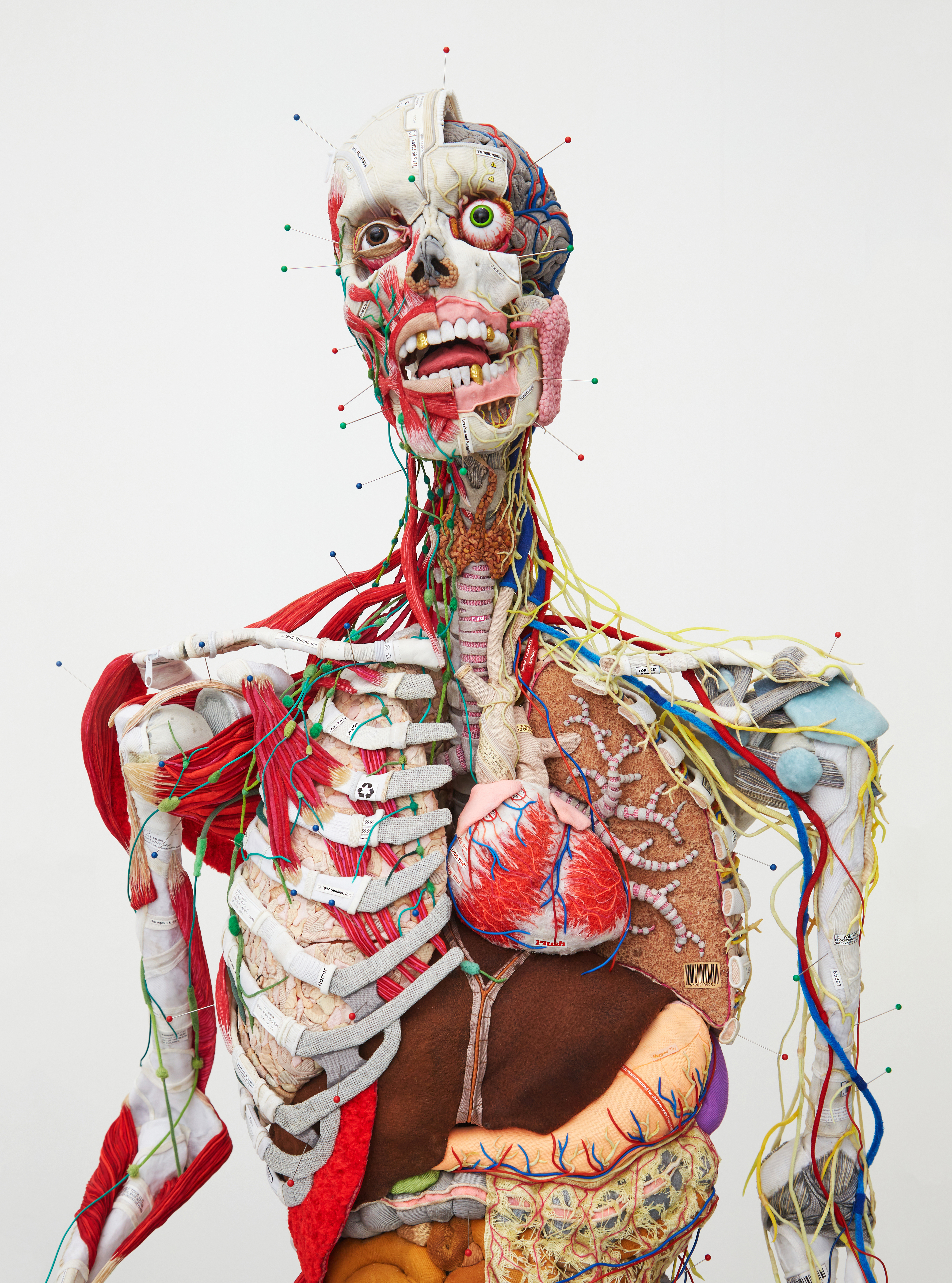 Acupuncture Anatomy_How to be Unnamed, but Loved
2022
Anatomical model produced from repurposed plush toys of various Frankenstein's monsters, product tags of plush toys,panel with plush toy fragments, RGB map tacks indicating which plush toys were used, anatomy kit, medical cart
78in. x 35in. x 18in. / 25in. x 17in. x 33in.